What is the Access4you trademark?

Locations that have been surveyed and met the minimum requirements of accessibility may use the Access4you trademark. If you see the Access4you sticker on the door, next to the entrance, or on any digital site of the place, you can be sure that people with special needs have been taken into account when designing the physical environment, and that its owners or operators, as responsible data providers, give information on accessibility details.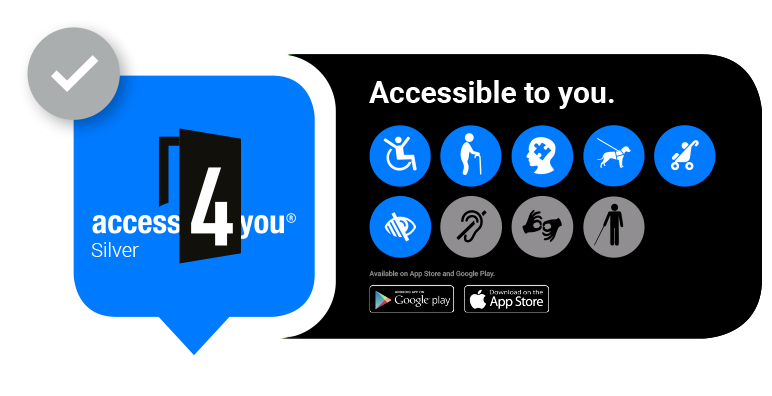 The sticker, with pictograms highlighted in blue, gives you information about which type of special needs the location is prepared for. A location or site can have basic, bronze, silver or gold-level certification: the more type of special needs is addressed, the higher the level of certification is.
See the document certifying the registration of the European Union Trademark!